Welcome at Synchro music
Welcome music friends. My name is Rob and I have a small homestudio in Haarlem, the Netherlands.
DO YOU WANT YOUR MUSIC TO SOUND BETTER? I CAN HELP YOU!
Nowadays, studio equipment is very affordable and computers have become extremely powerful so making music and recording has become accessible for everyone. This has opened doors for musicians and producers to bring their creativity to new heights without being dependent on expensive professional studios.

BUT DOES YOUR MUSIC SOUNDS THE WAY YOU WANT?
You might have learned how to make and / or record music. But to make it sound like a professional production, it takes hours of training and practice. 
I can help you mix your music so it sounds like music you're used to hear on the radio!

I've always loved to be both creative and technical when it comes to music. As a result, I spent many hours studying methods and techniques to mix and master music. With this knowledge and experience, I can help others lift their music to a higher level. I use my knowledge and experience in mixing and mastering music to make your music radio ready!
Digitizing vinyl or cassette tape
I also have the ability to digitize and edit your vinyl or cassettes so that they sound crisp and clear. I can convert your valuable records or cassettes into a timeless digital file so that they can be played on all devices with the highest possible quality. Feel free to contact me for the possibilities.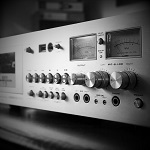 ---
Quotes 
"Nicely balanced. The thumbs up can't get any bigger!"

- Duart Jansen, Funk Disorder

"I absolutely love the mix! Awesome! Thank you so much to be patient with me"

- Michael Winhard, Club 27

"Nice collaboration. Fast and is open to suggestion. Rob is my go-to mix & mastering engineer"

- Bram

"Very phat man! It sounds full and pumping in the low end. Chapeau!"

- Jeroen Brons, DJ Extrano