My name is Rob Nijhof. I started Synchro music in 2007 because I noticed that many (starting) producers have trouble mixing their music. That's something I trained myself in years ago, allowing me to use my experience to help others do this.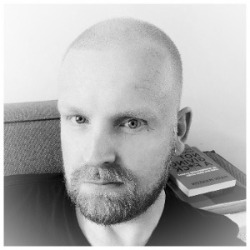 I am a producer, mix engineer and DJ and over the years I have helped many producers and musicians to take their music production to the next level. Whether it's a remix, an overall mix project or the mastering of a track, a nice portfolio of projects has now emerged. Despite being a house music producer myself, mixing other genres is also part of the mixing and mastering I take on. The projects vary from Voice-overs, Singer/Songwriter songs, bands, House in various genres such as Techhouse, Dance and Groovy House. A wide range of music styles that I feel comfortable with in the studio.
In recent years I have mainly studied how famous mix engineers such as Chris-Lord Alge approach a mix; don't throw a handful of plugins on a channel and then strike a balance. No, listen and correct where necessary to achieve a balanced and rich mix. Mixing is essentially problem solving; you analyze where the problem is and that must be solved. A number of basic techniques are essential, but with the technological developments of today, more is possible and in an easier way.
Because technically working with music is something I enjoy a lot, I decided to offer this as a service. In an accessible way and also affordable, so that novice producers and musicians do not have to spend astronomical amounts to bring their production to a higher quality.
---
For any questions, please don't hesitate to contact us.