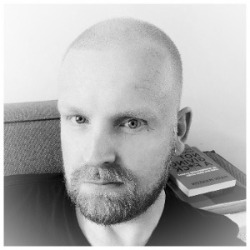 I'm Rob Nijhof, the founder of Synchro Music, established in 2007. My journey with Synchro Music began when I observed that many aspiring music producers struggled with the art of mixing their tracks. Having honed this skill over several years, I now leverage my experience to assist others in achieving their musical goals.
Rob Nijhof - Synchro Music
I wear multiple hats as a producer, mix engineer, and DJ. Over the years, I've had the privilege of guiding numerous producers and musicians toward elevating their music production. My expertise extends to various projects, including remixes, overall mix projects, and track mastering. This diverse portfolio encompasses a wide array of musical genres. While I am primarily a house music producer, I gladly take on mixing and mastering projects across different genres. This includes Voice-overs, Singer/Songwriter compositions, bands, and a variety of House sub-genres, such as Techhouse, Dance, and Groovy House. My comfort zone in the studio spans an extensive range of musical styles.
My recent focus has been on studying the techniques of renowned mix engineers like Chris Lord-Alge. Instead of haphazardly piling on plugins and hoping for the best, I adopt a meticulous and problem-solving approach. A successful mix requires identifying issues and making precise corrections. While certain fundamental techniques remain crucial, today's technological advancements provide new, more accessible avenues for achieving excellent results.
Driven by my genuine passion for the technical aspects of music, I've chosen to offer my services. I'm committed to making this expertise accessible and affordable. I understand that aspiring producers and musicians shouldn't have to invest exorbitant sums to enhance the quality of their productions. My mission is to facilitate this journey with a focus on cost-effective solutions.
---
For any questions, please don't hesitate to contact us.